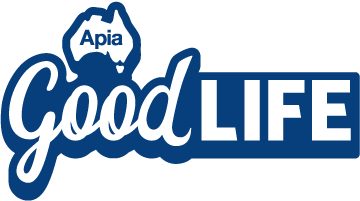 Finding happiness – and love – after divorce
---
Studies reveal again and again that few things are more stressful than divorce. It can feel like life has been turned upside down and finding happiness after divorce can be really challenging.
We interview Ginny Page who, after a difficult divorce and 20 subsequent years of learning about herself and finding her feet, found a great love in her 70s. She's now 77 and he's 82 and fit as a fiddle – and neither could be happier!
How did you feel after divorce?
I felt utterly devastated. I belonged to a generation that believed that marriage was usually for life and I took my commitment to the marriage very seriously. There was a strong sense of failure, some guilt for the times that I had been a less than perfect wife, and a deep concern for the effect on our children (even though they were almost adult by that stage). We had both given priority to a commitment to create a secure and happy home for them and I felt strongly that we had betrayed that commitment. There was also fear and anxiety about building a new life, alone, after such a long marriage.
Over the years, did you worry about finding love again?
I realise that many people now are happy with casual or serial relationships but I hoped I would find someone with whom I could establish an enduring relationship. I believed, though, at my age that was going to be hard. I was picky too. Being in my late fifties, I felt that I wanted someone who knew where I was coming from, who could intuitively understand me, my history, background, beliefs and values right from the start. I wanted a partner who was kind, loving, intelligent and, preferably, handsome! I knew it was a tall order but I didn't want to settle for a relationship just for the sake of not being alone.
What were your personal gains during the years following divorce?
When I first married I was only 22 years old. I had little experience of making an independent life for myself. I think the chief gain was finding that I could make a life of my own, even if it wasn't the one I had chosen; that I could pursue my career, make practical decisions and, most importantly, devote more of my time to my family and friends, all of whom were giving me wonderful support. I suppose I ended up with a clearer sense of my own identity, and a restoration of some of the confidence that had been knocked out of me by the divorce. In retrospect I am grateful to have had that period to, belatedly, grow up, even though it was so hard and so sad at the time.
How did you feel when you found a new, wonderful relationship?
Ecstatic! It seemed like a fairy tale. To have met up with a wonderful man (previously just a slight acquaintance) who met all my exacting requirements seemed almost a miracle.
How do you feel now?
Still the same! I think I have learned to be more grateful for the blessings I have and not to take them for granted.
Any tips for others following divorce?
I am so grateful that I waited for a relationship that is as near to perfect as one can be. It's frightening being alone after being in a partnership for decades and I think there is a temptation to rush into a compensatory relationship to avoid that loneliness and fear. But I believe, from my own experience, that if you are seeking an enduring relationship, it is worth being absolutely certain that you want to be with the person, preferably for the rest of your life.
I guess I have learned too that while love is a perfect basis for marriage, it is not enough. Marriage has to be sustained by constant attention and thoughtfulness – something that I didn't pay enough attention to the first time around.
Not an Apia customer and want to find out more?
Subscribe to our FREE Apia Good Life quarterly newsletter for information on our latest offers, stories and inspiration to keep living life at its best.
---
Australian Pensioners Insurance Agency Pty Limited ABN 14 099 650 996 is an authorised representative of AAI Limited ABN 48 005 297 807, the product issuer. Limits, exclusions and conditions apply. Read the Product Disclosure Statement before buying this insurance. Go to apia.com.au for a copy. The Target Market Determination is also available. This advice has been prepared without taking into account your particular objectives, financial situations or needs, so you should consider whether it is appropriate for you before acting on it.
The information is intended to be of general nature only. Subject to any rights you may have under any law, we do not accept any legal responsibility for any loss or damage, including loss of business or profits or any other indirect loss, incurred as a result of reliance upon the information. Please make your own enquiries.