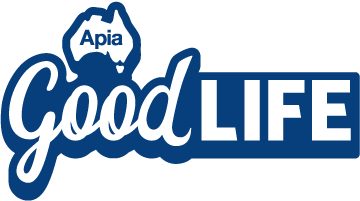 The benefits of writing later in life
---
Whether you've always dreamed of writing a novel or you're simply looking for somewhere to jot down your daily thoughts, regular writing can help improve your vocabulary, increase positive thoughts, and even reduce stress and anxiety.
Jas Rawlinson, a Brisbane-based writing coach and author of Reasons To Live: One More Day, Every Day, says she is "blessed to be able to spend every day watching the incredible transformations that people experience through the process of writing".
"Many of my clients are in their 40s to 60s and they often find that this is a great period of their life to start writing down memories or things from their past that they'd like to remember in years to come," she adds.
So, why write?
Entering retirement may be a massive shock to the system for some, particularly if full-time work has been a large part of their life for so many years. Therefore, working on new and exciting projects that keep the brain busy can work wonders for your mental health.
"People sometimes make the error of thinking that once they stop working, they'll just sit back sipping cocktails and lazing the days away with coffee dates or beach strolls," Rawlinson says. "Don't get me wrong, these are all fantastic and well-deserved activities, but constant relaxation isn't always positive for our mental health."
"The reality is, we all need the challenge of something to 'work on' or conquer, whether it be learning a new language or volunteering for an organisation, and I think this is probably a key reason why so many people turn to creative writing during retirement."
Stress less!
Research suggests that writing about your emotions can help reduce anxiety and stress, particularly if you've encountered a traumatic event. The study, which published in a Harvard Medical School report, focused purely on stress management. Forty six healthy college students were asked to write about a traumatic life event for 15 minutes on four consecutive days per week. After six months, students who wrote in their diaries were less likely to visit the on-campus health centre and even used pain medication less frequently.
"Creative writing is a fantastic vehicle for shifting negative mindsets, anxiety and stress," Rawlinson says. "The art of creative writing – whether it be fictional or real-life – acts as a 'transporter' for stress. By exercising your mind and creativity, you can lose yourself in the literary 'world' you are creating and give your mind a much-needed break from stressful situations that you may be experiencing."
Be a goal-getter
On another note, regular writing can help you become more positive and motivated. Let's say you're nearing retirement and you have a set of accomplishments you'd like to tick off your list beforehand. Research suggests writing down your goals can be much more beneficial than simply setting and remembering them.
A study on goal setting, led by psychology professor Dr Gail Matthews at the Dominican University in Columbia, found that people become 42 per cent more likely to achieve their dreams and goals by simply writing them down on a regular basis.
Similarly, keeping a gratitude list can be incredibly good for your mental health. By regularly reflecting on – and writing down – the things you're thankful for, you're forced to break the cycle of consistently thinking negative thoughts.
Tips on getting started
Feeling a little lost for words? While getting that first sentence on paper can be one of the trickiest challenges to overcome, the key is to start small.
"Remember, we all have to start somewhere," Rawlinson says. "It may feel overwhelming at first, but if you commit to doing something as simple as writing 250 words per day, or sitting down to write for five minutes at a time, three times per day, you'll get a lot further than you expect."
She also shares a pretty clever tactic that's ideal for novice writers – speak your words out loud first, rather than tackling an empty notepad. "Try picking up your phone, opening a voice recorder app and speaking your story. Most of the time our best ideas come to us while doing something really mundane, like driving, cooking, or cleaning. So the next time you're doing something like this, try recording your ideas – or chapters – onto a voice app, and then typing them up later."
But the most important piece of advice Rawlinson offers? Don't be too hard on yourself – writer's block can hit even the best of authors! "I remember reading a tweet from JK Rowling one day and laughing at her admission of struggling with writer's block and spending a week changing the gender of her characters!"
What to write?
Want to begin the writing process but not sure which medium is best for you? Here, Rawlinson explores how you can use different methods to express your thoughts.
Books
"I believe we all have a story worth sharing with the world. Writing a book is high on the list of many people, yet most will never achieve their dream – simply because they lack the time or motivation. But once you've stepped through the golden gates of retirement, what better time is there? Suddenly you've got all the time in the world, and writing a book can be one of the most fulfilling journeys a person can take."
Blogs
"If writing a book is a bit too full on, but you're still keen to flex your creative and mental muscles, or share your life with a larger group of people than just your immediate friends and family, why not start a blog? Whether you've got a passion for writing book or movie reviews, sharing hilarious stories from your youth, or passing on expert finance, gardening or technology tips, there is absolutely no limit when it comes to blogging!"
Or why not start a travel blog to share your adventures with the world? Writing about your holiday will also allow you to reminisce about the good times long after you've returned home!
Journals
"I think many of us can remember with fondness the many years we spent scrawling in our diaries as kids, but for some reason, as we get older, we tend to become so busy that we think of it as something 'high schoolers' do, and not adults. In reality, however, journaling is one of the best self-care tools any adult can add to their mental wellbeing kit!"
Letters
"In our busy society, we've kind of lost the art of letter writing, but as easy as it is to send a text or email, I still love getting handwritten notes from my friends or loved ones. This is actually a super easy way to not only keep in touch with loved ones in a more personalised way, but to also share funny stories or even poetry."
People write for many different reasons. Whatever's made you want to pick up that pen, Rawlinson believes it's a fantastic way to express yourself and share your ideas with others (or keep them all to yourself!). "With so much time suddenly on your hands, there's really no better opportunity than the present to start experimenting with new personal projects; and writing, in particular, can provide a fantastic outlet for both creativity and personal growth!"
Not an Apia customer and want to find out more?
Subscribe to our FREE Apia Good Life quarterly newsletter for information on our latest offers, stories and inspiration to keep living life at its best.
---
Australian Pensioners Insurance Agency Pty Limited ABN 14 099 650 996 is an authorised representative of AAI Limited ABN 48 005 297 807, the product issuer. Limits, exclusions and conditions apply. Read the Product Disclosure Statement before buying this insurance. Go to apia.com.au for a copy. The Target Market Determination is also available. This advice has been prepared without taking into account your particular objectives, financial situations or needs, so you should consider whether it is appropriate for you before acting on it.
The information is intended to be of general nature only. Subject to any rights you may have under any law, we do not accept any legal responsibility for any loss or damage, including loss of business or profits or any other indirect loss, incurred as a result of reliance upon the information. Please make your own enquiries.