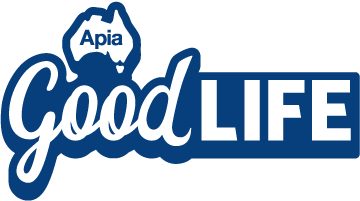 Studying at university for a total career change
---
Have you thought about heading back to university? While many of us settle into a career we love, for some, the opportunity to learn something completely new and take on a career change might be something that presents itself later in life.
We spoke with two women who decided to head back to university to retrain for entirely new careers, for two very different reasons.
For Louise Randall, it was a traumatic event during her longstanding career in journalism that triggered her to change careers and head back to university for a four-year postgraduate Doctor of Medicine during the year she turned 50.
Why did you decide to go back to university?
"I was working as the News Editor for the ABC in New South Wales when we had a plane crash in which three of my colleagues very sadly died. The day after the last funeral, our very much loved and respected Chief of Staff died suddenly of a heart attack. The events left the newsroom understandably devastated, and many of my colleagues chose to confide in me.
I had a longstanding interest in mental health issues. The discussions with my colleagues gave me insight into the levels of distress with which some people live, even while operating at the very top of their professions. I resolved to play a hands-on role in improving mental health, either as a clinician or as an advocate."
What did you find most challenging about the course?
"The sense of being an absolute beginner in a totally new field. Over the course of a 25-year career in journalism, I had acquired expertise in my field, which was something I tended to take for granted. Starting as a medical student with no science background alongside some of the finest scientific brains in the country was a real challenge to my ego."
What did you enjoy the most?
"I enjoyed interacting with the great diversity of people studying alongside me. Sydney University selects students from a wide variety of backgrounds and ages, and there were some truly brilliant minds among my cohort. I was energised, humbled, inspired and supported by them."
Were your family and friends supportive?
"My friends were the cheer squad who picked me up when I felt that it was all too difficult. They were amazing. My son was only eight when I went back to university. I think he thought that was what all mothers did!"
Are you using your studies in your career now? Was it useful for your current career path?
"Absolutely! I have just started work as a junior doctor at Royal Prince Alfred Hospital in Sydney. I still have a very long way to go in my ambition to become a psychiatrist, but the goal is in sight."
For Alison Drew-Forster, it was the desire to move into a career in journalism that saw her leave a career in law to head back to university to complete a Graduate Diploma in Journalism at RMIT.
Why did you decide to go back to university?
"Studying journalism had been a long held dream of mine, but back in the day when I did my undergraduate degree in Tasmania, there was no journalism course. So, I studied Arts/Law instead, and got side tracked into working as a lawyer for many years. But there was always this niggling desire to study my dream course."
What did you find most challenging about the course?
"Definitely the technical aspects. I lost a whole weekend in the basement rooms at RMIT, trying to work out how to use Final Cut Pro to edit footage. There were several times when I would be trying to work out how to do things on the computer for assignments, often late at night, in tears because I couldn't work out how to do it. As one of my fellow students suggested, it was probably more difficult for me because unlike them, I hadn't grown up as a digital native."
What did you enjoy the most?
"Being totally submerged in the news, and feeling completely alive with all the exciting things I was learning, being around all the energetic 'youngsters', being on TV reading the news, learning to blog. Also, the fact that the hours meant I was able to drop my kids at primary school every day and be there to pick them up at 3.30pm, for the first time ever. So, I felt like a better mum as well."
Were your family and friends supportive?
"Yes, very. The kids loved having a mum who was so happy and excited to be doing something she loved. My husband felt likewise, even though we rued the loss of my income and the affect it had on our lifestyle. And my friends are always supportive of me – that's what friends are for, after all!"
Are you using your studies in your career now? Was it useful for your current career path?
"I am using my studies in more of an indirect way than I hoped for when I commenced my study. I particularly use skills that I learnt in interviewing people and writing articles and blog posts in my work as a consultant with my own small business that specialises in employee engagement. To be honest, when I commenced studying I had every intention of a complete career change and working as a journalist. But, despite a number of freelance gigs, things did not turn out that way. But, absolutely the year was not wasted as I learnt so many things that I do use in my current role and it was one of the very best and most fun years of my life."
Do you think you would ever head back to university? Is there a new career you'd love to try out but haven't given it a go yet? If these two women have proven anything, it's that when the opportunity presents itself to take on a new challenge, why not give it a go?
Not an Apia customer and want to find out more?
Subscribe to our FREE Apia Good Life quarterly newsletter for information on our latest offers, stories and inspiration to keep living life at its best.
---
Australian Pensioners Insurance Agency Pty Limited ABN 14 099 650 996 is an authorised representative of AAI Limited ABN 48 005 297 807, the product issuer. Limits, exclusions and conditions apply. Read the Product Disclosure Statement before buying this insurance. Go to apia.com.au for a copy. The Target Market Determination is also available. This advice has been prepared without taking into account your particular objectives, financial situations or needs, so you should consider whether it is appropriate for you before acting on it.
The information is intended to be of general nature only. Subject to any rights you may have under any law, we do not accept any legal responsibility for any loss or damage, including loss of business or profits or any other indirect loss, incurred as a result of reliance upon the information. Please make your own enquiries.