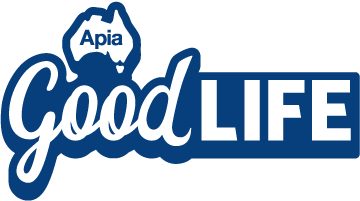 The best Australian suburbs for property buyers, according to the experts
---
It's official: We're in the midst of one of the most impressive property booms Australia has ever seen. And, unusually, the dramatic price growth isn't confined to a small number of cities or regions.
"The current upswing is very broad-based," says Eliza Owen, Head of Australian Research at CoreLogic Australia. "Of the 88 sub-markets that we monitor, 84 have seen an increase in values over the 12 months to March."
That means investors are spoilt for choice. But, as Owen points out, some areas are performing better than others. She recommends investors focus their search on regional areas within an hour's drive of a major city. "In the past 12 months, the combined regional market increased in value by about 11.5%, whereas the combined capital-city market increased by 4.8%," she notes.
Below, Owen highlights five regional postcodes that have not only recorded exceptional growth in recent months, but are also expected to continue performing well in 2021.
Rye 3941
Mornington Peninsula, VIC
Six-month growth rate: 24.5%
According to Owen, Rye is a great example of the type of suburb that has been in high demand since the onset of COVID-19. "It's a seaside escape with spacious housing options and reasonable commuting distance to the amenity and employment opportunities of the city," she explains. "It's also a popular domestic-tourism spot, which makes it a solid choice for investors." As remote work becomes more common in Australia, suburbs like Rye are expected to flourish.
Sheffield 7306
Devonport, TAS
Six-month growth rate: 24.4%
Sustained price growth in Hobart and Launceston has pushed locals and investors alike into adjoining communities where values remain relatively low. Sheffield is set in the picturesque foothills of Mount Roland, just east of Lake Barrington, making it an attractive option for tree-change owner-occupiers and remote-work renters looking for value. Says Owen, "Despite its recent rapid growth, Sheffield still has a relatively low median of about $333,000, compared with $387,000 and $549,000 in Launceston and Hobart, respectively."
Culcairn 2660
Albury, NSW
Six-month growth rate: 23.9%
An easy 40-minute drive from Albury and an hour from Wagga Wagga, the suburb of Culcairn has a wide range of housing stock, from new house-and-land packages to older cottages on large blocks. "It offers a relaxed country lifestyle while enjoying the convenience of the major regional centres nearby," says Owen. It is also popular with renters. According to CoreLogic, the greater Albury council region has a gross rental yield of 5.2%, presenting a positive cash-flow opportunity for investors.
Campbell Town 7210
Launceston, TAS
Six-month growth rate: 23.6%
According to Owen, this small town in north-east Tasmania has benefited from price growth in nearby Launceston, which has pushed workers and families out towards to satellite communities. "Campbell Town is set in beautiful natural surrounds, so it's also an appealing tree-change location, particularly for older Australians," she adds. The local council area, Northern Midlands, currently has a gross rental yield of 5.3%, which bodes well for investors.
Mullumbimby 2482
Richmond-Tweed, NSW
Six-month growth rate: 23.5%
"Some people have dubbed Mullumbimby the new Byron Bay," says Owen. The town is only 20km north-west of its better-known neighbour, but dwelling values there are about $800,000 lower, suggesting the market still has a long way to climb. The buzz around the property market continues to increase. "Not only has it demonstrated extraordinary price growth but also impressive sales volumes," says Owen. "At 126 sales in the past six months, it recorded the largest volume in the Richmond Valley coastal region."
Make sure your investment is covered
Apia Landlord Insurance can cover your investment property if it's damaged or destroyed by things like severe weather. It can also help you cover you for loss of rent if the property can't be lived in while it's being repaired.
Explore Apia Landlord Insurance
Read More:
Not an Apia customer and want to find out more?
Subscribe to our FREE Apia Good Life quarterly newsletter for information on our latest offers, stories and inspiration to keep living life at its best.
---
Australian Pensioners Insurance Agency Pty Ltd (Apia) ABN 14 099 650 996 AR 239591 is an authorised representative of AAI Limited ABN 48 005 297 807 AFSL 230859 (AAI), the issuer of Home, Landlord, Car, Caravan, Motorhome, Boat, Travel & Compulsory Third Party Personal Injury (CTP) Insurance.
Please consider the Product Disclosure Statement before buying this insurance.
This advice has been prepared without taking into account your particular objectives, financial situations or needs, so you should consider whether it is appropriate for you before acting on it.