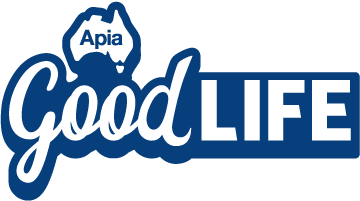 Apia and Open Universities Australia
Apia has teamed up with Open Universities Australia (OUA) to give you some special benefits to help you start studying online - whether it's for a career change, a formal qualification, or just for the love of learning. For Apia customers, Apia staff, Apia Good Life readers and their direct family members, OUA is excited to offer:
A dedicated 1300 number you can call for expert advice from OUA student advisors
Up to $500 worth of textbook support, for undergraduate or postgraduate study
Access to over 150 degrees and 1300 single subjects from universities across Australia, all in the one place.
Dip your toe in the water with a single unit or dive into a full degree - the choice is yours. Our friends at OUA will be there for you every step of the way. And by studying online, you have the choice to study what you want, when you want.

Inspirational stories
Thinking about online study but not sure if it's for you? Hear from students who have made it happen!
How do I fit study in?
Whether you're a new student or seasoned scholar, read how online study can fit with your lifestyle and commitments.

I'm ready to study!
Visit the Apia Good Life OUA website for info on discounts, enrolment, FAQs and support from expert student advisors.
---
Australian Pensioners Insurance Agency Pty Ltd ("Apia") has no involvement with the enrolment, participation or completion of study through Open Universities Australia. All enquiries and decisions with regard to the offer should be made to Open Universities Australia.