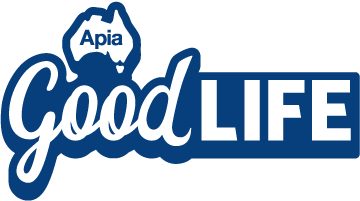 Life after the small screen with musician Mark Holden
---
You'll probably recognise Mark Holden for his renowned music and television career; the Carnation Kid who found early success as a songsmith and actor, then appeared on shows including Australian Idol and Dancing with the Stars. Yet, since wrapping up his onscreen career, Mark has re-invented his life and found new rewards and challenges as a barrister.
Here, we speak with Mark about his newly released memoir, My Idol Years, the value of mentoring and why he doesn't have a bucket list.
Although Mark had been asked many times before to write a book, it didn't appeal to him until, in 2006, Mark says he had "an instinct that I ought to write everything down that happened in 2007. I couldn't possibly have known that it would be my last year on Australian Idol."
At the time, he was simply reporting on the days as they occurred. While life from the outside might have looked glamorous, his memoir reveals that it was indeed an extremely difficult and painful time as the hit television show "hit the wall", he says.
New lease on life
Despite his love for Australian Idol, and his love of working with passionate singers, Mark found himself, at the age of 55, fired from what had at first seemed like the dream gig.
"One minute I was at the top of the heap, the next I was at the bottom!" he says.
Mark decided that, rather than retiring or fading into the background, he would re-invent himself. "At 55, I was still a young man and re-inventing myself as a barrister was a life-affirming experience, giving me the opportunity to start from scratch after being so up against it."
During his time studying, Mark had two mentors who he speaks most highly of, including someone 15 years his junior who guided him through his career change.
"Mentorship is super important," he says. "It's extremely important to be mentored in all phases of life, and it's OK to be mentored by a younger person. I was a newbie in my 50s needing help, and I was very lucky and very grateful to find mentors in William Lye and Phillip Priest QC."
When talking about the experience, it's clear how invaluable being a mentee was for Mark, a role reversal after years being a mentor himself to the likes of Delta Goodrem and Vanessa Amorosi during his prolific music career.
Learning never gets old
Not only has Mark enjoyed the challenge that has come with making such a major career change after 50, but he also strongly encourages others to keep learning new things, no matter your age.
"Go back to school!" he says. "Dive into a world that you might not have had time to before. I've loved everything about going back to school later in life." Even if it's not necessarily to make a career change, simply going back to learn new things is invaluable, especially with years of life experience behind you.
"I didn't pay much attention earlier in life, I was too busy going to the pub and looking to pick up chicks! But, later in life when I went back to school, I found I had something more to offer with life experience," he says. "Things I was learning made a lot more sense, particularly with the law. The law meant a lot more."
No bucket list needed
When asked if he has anything on his bucket list to tick off, Mark answers simply, "I've lived my bucket list".
For Mark, seeing his father retire at 59 and succumb to cancer only two years later, he didn't want to wait until later in life to follow his passions. While Mark says he is extremely appreciative of his parents, as they provided such a great grounding for him and his siblings to be able to do what they wanted, they made sacrifices in their lives for a time that didn't come because of health issues.
Upon reflection, Mark says he's "very lucky to do everything I've wanted to do" and has come to the realisation that he would now very happily go back and thank his younger self for making the decision to drop out of law school three months prior to graduation.
"I'd pat him on the back!" Mark says. "He gave me the opportunities to do everything I've wanted to do", including 40 highly successful years in the music and television industries.
Mark Holden's memoir, My Idol Years, is available now at all good bookshops.
Not an Apia customer and want to find out more?
Subscribe to our FREE Apia Good Life quarterly newsletter for information on our latest offers, stories and inspiration to keep living life at its best.
---
Australian Pensioners Insurance Agency Pty Limited ABN 14 099 650 996 is an authorised representative of AAI Limited ABN 48 005 297 807, the product issuer. Limits, exclusions and conditions apply. Read the Product Disclosure Statement before buying this insurance. Go to apia.com.au for a copy. The Target Market Determination is also available. This advice has been prepared without taking into account your particular objectives, financial situations or needs, so you should consider whether it is appropriate for you before acting on it.
The information is intended to be of general nature only. Subject to any rights you may have under any law, we do not accept any legal responsibility for any loss or damage, including loss of business or profits or any other indirect loss, incurred as a result of reliance upon the information. Please make your own enquiries.