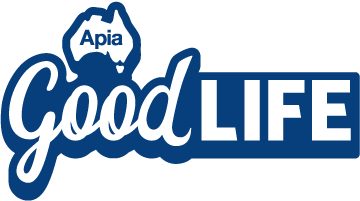 Brain training – test your skills online
---
We've all heard that Sudoku is a great way to keep your brain active, but what about a quick online brain training or IQ test? There are plenty of different free online tests you can take to see how the cogs are turning outside of your work or regular routine, as well as some fun and free apps to keep the grey matter sharp.
When winding down at work if you're heading into retirement, and just more generally as we start to get older, it's really important to make sure our brains are staying switched on and engaged.
Once you've got your IQ score, see how you compare to a friend or loved one. If you take the test again a few months down the track, has your score changed? It can be hard to get a general sense of how our brains are ticking over in day-to-day life, so these tests give you an opportunity to do a bit of a sense check.
Brain Metrix
Brain Metrix is an educational website entirely dedicated to tests and programs to help train your brain. Whether you want to test your memory, your reflexes, or even your creativity, there's a test on Brain Metrix to give a go. You can start off with a free IQ test here.
Cambridge Brain Sciences
If you're short on time but want to get some quick insights into how your cogs are ticking upstairs, why not give one of Cambridge Brain Sciences tests a go? Considering these scientifically valid brain tests have been completed more than 7 million times over, they must be worth giving a go!
Fun Education
For a quick and easy test, maybe one that you could take with your kids or grandkids, head to Fun Education for their free IQ test. If you do want to take one of your grandkids through it rather than giving it a go yourself, they offer a kids IQ test for those under 17.
A Real Me
Got 10 minutes to spare? Head over to A Real Me for their quick-fire IQ test. Not only will the test be quick to complete, you'll get instant results so you can discover more about the inner workings and what's going on upstairs in your head!
Lumosity
If a straight IQ test isn't for you, then a site or app like Lumosity offers a full program of games that will test and improve your memory, attention, flexibility and problem solving abilities. While you do need to sign up and create an account to complete many of the tests, you can start off with the free fit test to figure out if it's something you want to do.
If you want to include brain training in your everyday life, there are a couple more apps that are ideal to use to keep you engaged. Whether you dip into them during your commute to work (as long as you're not driving!), or give them a try over breakfast every morning, apps like Peak and Elevate will help you put your cognitive skills to the test!
As we start winding down at work, or heading into retirement, it's still just as important to stay switched on and feel challenged. If a brain training test isn't for you, there are plenty of other ways to work up an internal sweat, whether it's a challenging game of chess against your partner, or taking one of your grandkids through their maths homework. How are you keeping your mind active outside of work?
Not an Apia customer and want to find out more?
Subscribe to our FREE Apia Good Life quarterly newsletter for information on our latest offers, stories and inspiration to keep living life at its best.
---
Australian Pensioners Insurance Agency Pty Limited ABN 14 099 650 996 is an authorised representative of AAI Limited ABN 48 005 297 807, the product issuer. Limits, exclusions and conditions apply. Read the Product Disclosure Statement before buying this insurance. Go to apia.com.au for a copy. The Target Market Determination is also available. This advice has been prepared without taking into account your particular objectives, financial situations or needs, so you should consider whether it is appropriate for you before acting on it.
The information is intended to be of general nature only. Subject to any rights you may have under any law, we do not accept any legal responsibility for any loss or damage, including loss of business or profits or any other indirect loss, incurred as a result of reliance upon the information. Please make your own enquiries.