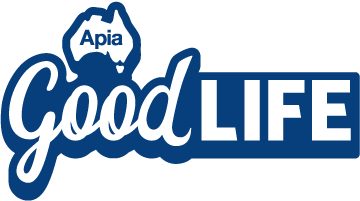 Why you should turn your love for travel into a blog
---
For the travel lovers among us, there's nothing better than retelling all your best travel stories when you get back – but what about sharing your adventures while you're still living through them?
If you're lucky enough to be able to pursue more opportunities to travel as you get older – whether for work, or for pleasure – then a travel blog is a great way to be able to share the stories and memories with friends, family and beyond. This could mean family stay connected even as you jet off, or other keen travellers can get inspiration for their next destination.
In good company
Before you start your own travel blog, it's good to know what else it out there. It's safe to say, as we do a whip around of the other travellers sharing their stories in their later years, you'd be in very good company. So, who else is sharing their travel stories online?
Adventures of Empty Nesters
This blog was started by a woman called Suzanne who, after her children headed off into their adult lives, decided to start exploring the world rather than settling down where she was. Suzanne started Adventures of Empty Nesters as a travel and lifestyle blog where she could share stories, inspiration and food experiences that she discovered along her travels. Since starting out, Adventures of Empty Nesters has grown into a bigger business, with the blog helping Suzanne develop her freelance travel and lifestyle writing career. Check out the blog if you're keen on inspiration and tips on travel primarily in North America and Europe.
Getting On Travel
For those on the hunt for a little travel inspiration that might be reason to splurge, Getting On Travel offers up more of your luxury travel ideas. Think five-star hotels and fancy cruises over camper vans or bed and breakfasts. That's not to say there's anything wrong with either option, but if you've decided you want to go down the upmarket route for a holiday or two, this blog is a great starting point before you get spending.
The Senior Nomads
American couple, Debbie and Michael, decided that as they headed into retirement they'd set off exploring the world. After renting out their house and putting a lot of their stuff in storage, they set out on what has now become an adventure lasting five years, which hasn't ended yet! The Senior Nomads is their blog, documenting their travels through 250 cities in 80 countries including everywhere from Russia to New Zealand!
More Time to Travel
More Time to Travel includes insider guides, food and wine reviews and travel stories that will inspire those in later life looking to see the world. If you're on the hunt for inspiration on a splurge holiday, or even just tips that you can use on a more budget-friendly adventure, then More Time to Travel is a great place to start.
Start your own
Whether you're familiar with the world of blogs, or it's something entirely new to you, there are a few simple tips to help get you started as you enter the world of blogging.
Talk to family
If you've got teenagers or adult-aged kids, chances are they've read or browsed a blog or two – even better if it's something on travelling. They might even have one or two that they love or follow regularly, so it's worth asking what they love and why it inspires them – even if it isn't necessarily travel related writing or pictures that they're looking at.
Pick your platform
Once you're ready to get started, you'll need to pick a platform for your blog. Simple platforms like WordPress or Wix are a great place to begin, and they also allow you to get more creative with the blog itself as you get more comfortable. For those who feel more comfortable online from the get-go, you might try starting out on a website-building platform like Squarespace instead.
Start sharing
From packing prep to your first proper adventure, there's no better starting point than posting on your blog so you get the ball rolling. Any writer will tell you that one of the scariest things can sometimes be a blank piece of paper, and it's very likely the same with an empty blog. So, get your first post up there! Whether it's a simple written post or a longer piece with images and captions, see what people think, and consider what you loved most about creating it yourself – then you use this to help plan for your next piece.
Not an Apia customer and want to find out more?
Subscribe to our FREE Apia Good Life quarterly newsletter for information on our latest offers, stories and inspiration to keep living life at its best.
---
Australian Pensioners Insurance Agency Pty Limited ABN 14 099 650 996 is an authorised representative of AAI Limited ABN 48 005 297 807, the product issuer. Limits, exclusions and conditions apply. Read the Product Disclosure Statement before buying this insurance. Go to apia.com.au for a copy. The Target Market Determination is also available. This advice has been prepared without taking into account your particular objectives, financial situations or needs, so you should consider whether it is appropriate for you before acting on it.
The information is intended to be of general nature only. Subject to any rights you may have under any law, we do not accept any legal responsibility for any loss or damage, including loss of business or profits or any other indirect loss, incurred as a result of reliance upon the information. Please make your own enquiries.