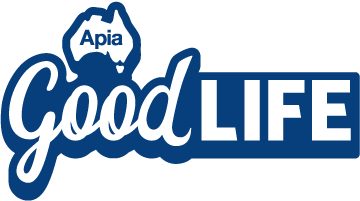 Top five solo travel destinations to try right now
---
Travelling solo later in life can be both an exhilarating and daunting prospect. On one hand, you may have a bit of spare cash to spend and the life experience to navigate new people, places and cultures with ease. On the other hand, creature comforts and safety become a priority.
"I have travelled with my siblings and parents, with my husband and my own little family, with friends and – to conduct the research trips for my book – solo," says grandmother and author, Lannah Sawers-Diggins, who travelled around outback Australia alone at the age of 55.
"I love travelling solo most of all! You are independent, it's great for self-development and building confidence, and it's convenient," she says. "At the same time, it can be scary and challenging. But if you plan your trip, most of that can be avoided."
To help you out, we've created a list of the top five destinations for travelling solo in your later years – whatever your personality or budget:
1. New Zealand
Just a stone's throw away from Australia's capital cities, New Zealand is probably one of the cheapest overseas flights you can buy. Language barriers and culture shock are avoided, but experiences can still be exotic. New Zealand is full of natural beauty, whether you're hiking through the national parks of Queenstown or sipping a glass or two from the wineries of the North. The people are super friendly, and accommodation and everyday expenses are reasonably priced.
Solo travel tips: Feel weird eating dinner out, alone? Opt for booths or tables outside so you can people-watch, and take a journal/tablet/book to keep you busy while you chew.
2. Japan
Respect for the more mature citizen is engrained in the Japanese culture, making it the perfect destination for solo Aussie travellers later in life.
"Japan is very clean, safe and easy to navigate. You never feel uneasy about being on your own," says retiree and seasoned solo traveller, Marnie Woodham. The bullet trains make getting around a cinch, and most hotels charge per person rather than per room, so you'll skip the common single supplement fees.
Solo travel tips: "Subscribe and pay attention to the travel advice for the countries you are planning to visit. I use SmartTraveller," adds Marnie. "Always be alert and aware of your surroundings. Most people are lovely, but it pays to be careful."
3. Outback Australia
The Australian outback has some of the most beautiful scenery, exciting hikes and tourist attractions, and affordable accommodation you can find – and it's all right on your doorstep.
"Karumba, on the Gulf of Carpentaria in north western Queensland, would be my favourite country town now. It's so quiet and peaceful, and was wonderful just to wander around, and think or relax", suggests Lannah. "I have also fallen in love with Darwin – easily my favourite city now. I know the heat and humidity put a lot of people off, but it never worried me."
Solo travel tips: "If you are travelling into the outback, please, please do your homework and research thoroughly before heading out," says Lannah.
4. Greece
While Athens itself offers a more chaotic experience, solo travellers shouldn't be averse to travelling to the home of democracy. One in five Greek people are over 65 and the local food is delicious. Plus, with dozens of beautiful islands on its doorstep and cities dotted with some of the best museums and relics in the world, you can really take your pick of experience: relaxed and low key, or educational and adventurous. The best time to travel is between April and October when the weather is warm.
Solo travel tips: Think about how you plan on getting around. "If you are getting on and off coaches, try to make sure you travel in the day time and that there is a depot at your destination where you can – hopefully – sit in safety and comfort and wait until your next coach," adds Lannah. Be sure to photocopy all of your travel documents, including visas and your passport.
5. United Kingdom
A recent analysis of over 62,600 single travellers found that the average age of holiday makers in the UK was 57 in 2017 – so you know you will be in good company. Rich in history but English-speaking, you have access to the perfect mix of familiar and new.
"I fell in love with Guernsey, an island in the English Channel, just off the coast of Normandy," says Marnie. "It's easy to navigate while still giving you a taste of French history and culture. And very beautiful."
Solo travel tips: Look for B&Bs or smaller family run hotels in Europe, as they often offer the best travel advice. "Always book ahead if you can! And look for hotels with 24-hour access," says Lannah.
Whether you're a seasoned solo traveller, or the idea of getting out on your own isn't something you've experienced before, these destinations are sure to offer up an experience you wouldn't want to miss!
Not an Apia customer and want to find out more?
Subscribe to our FREE Apia Good Life quarterly newsletter for information on our latest offers, stories and inspiration to keep living life at its best.
---
Australian Pensioners Insurance Agency Pty Limited ABN 14 099 650 996 is an authorised representative of AAI Limited ABN 48 005 297 807, the product issuer. Limits, exclusions and conditions apply. Read the Product Disclosure Statement before buying this insurance. Go to apia.com.au for a copy. The Target Market Determination is also available. This advice has been prepared without taking into account your particular objectives, financial situations or needs, so you should consider whether it is appropriate for you before acting on it.
The information is intended to be of general nature only. Subject to any rights you may have under any law, we do not accept any legal responsibility for any loss or damage, including loss of business or profits or any other indirect loss, incurred as a result of reliance upon the information. Please make your own enquiries.