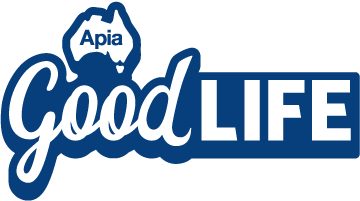 Revisiting a treasured travel destination
---
For many of us, there are particular travel destinations that will always hold a pretty special place in our hearts – especially if we visited them in our younger years and haven't been back since. But, what if you did decide to go back to a once treasured destination? Would it be as good as you remember, or maybe – with a few more years under your belt – it's even better? We spoke with Wendy, who revisited one of her favourite places after retirement, to find it was even better than she remembered.
"I first visited Florence in 1961, just after I graduated from university," says Wendy, who is a retired teacher living in Victoria. "A girlfriend and I took a boat to Naples, where we spent a couple of days, then headed to Florence for four days."
With a keen interest in art history, Wendy had plans to explore the galleries and museums of Florence, however, during the long weekend that she and her friend visited, there were two public holidays and almost everything was closed!
"I still loved it! We walked everywhere and saw the architecture of the medieval city, walked across the bridges and went into Florence's cathedral, the Duomo, and Giotto's bell tower," says Wendy.
One thing that stood out was the lack of tourists, and the way they could spend as much time soaking up the sights along the bridges and at the Statue of David without having to worry about any crowds.
"We also got a bus up to a hilltop town, Fiesole, where there was a living monastery and ruins that were not very much dug up at this stage," says Wendy.
It was a place she was inspired to visit, having read a book on St Francis on the boat on the way over. "There was a beautiful garden with lots of herbs. And, as we walked down the hill, there were lots of little old ladies sitting in the sun making crochet mats. I didn't have a lot of money at the time, but I bought a crochet mat that I treasured for many years afterwards," she says.
After retiring in 2001, Wendy decided to revisit Florence in 2004 as part of a group guided tour with Trafalgar and spent three days rediscovering the place she'd loved so much.
"This time though," she says, "it was very crowded with tourists, with queues to get into the art gallery and museums. But, I was just so excited to be back there, walking around the streets."
Wendy even managed to venture back up to Fiesole, and found that there had been a lot more archaeological work done, uncovering an amphitheatre and a Roman bath.
Despite the crowds, Wendy says that "the thing about Florence is, it's still the same. It has these same grand churches and buildings, and that medieval feeling."
Wendy also found that, because she'd done a lot more studying of medieval and Renaissance art since her previous visit, she enjoyed things like the Uffizi Gallery much more.
"The more you know, the more you enjoy!" she says. "I'd retired and had more knowledge, I was able to see more and take in more. And this time, I had a little more money to enjoy a nice hotel, lovely meals and lovely wine. And, I would love to go back again!"
Not only was her rediscovery of Florence a great success, Wendy says that the friends she made while travelling on the group tour still all keep in touch, despite the fact they are dotted in various places around the world.
Not an Apia customer and want to find out more?
Subscribe to our FREE Apia Good Life quarterly newsletter for information on our latest offers, stories and inspiration to keep living life at its best.
---
Australian Pensioners Insurance Agency Pty Limited ABN 14 099 650 996 is an authorised representative of AAI Limited ABN 48 005 297 807, the product issuer. Limits, exclusions and conditions apply. Read the Product Disclosure Statement before buying this insurance. Go to apia.com.au for a copy. The Target Market Determination is also available. This advice has been prepared without taking into account your particular objectives, financial situations or needs, so you should consider whether it is appropriate for you before acting on it.
The information is intended to be of general nature only. Subject to any rights you may have under any law, we do not accept any legal responsibility for any loss or damage, including loss of business or profits or any other indirect loss, incurred as a result of reliance upon the information. Please make your own enquiries.