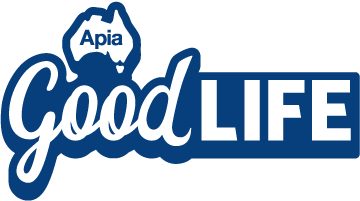 Tips to avoid home water leaks while you're away
---
Coming home from a holiday to a water leak or burst pipe can really dampen your mood. Yet, according to Suncorp data, it happens to an average of six households every day throughout December and January and causes $17,000 worth of damage on average.
In some instances, thousands of litres of water can flood your home while you're away. And if water damage is left untouched, it can result in mould forming, potentially making your home unliveable. Luckily, there are a few things you can do to minimise the risk of leaks and enjoy a worry-free holiday.
Turn off the mains
Pressure can build in your pipes when they haven't been used for a while, which may cause them to burst. It might help to turn your water off at the mains before you head off. You'll find the shut-off valve near your water meter.
If you live in an apartment block, it may not be practical to turn your water off at the mains. Instead, try turning off the stop taps connected to your appliances.
It's also worth checking the requirements of your hot water system. If it needs water to keep it running, remember to turn that off, too.
Air conditioner maintenance
Dirty air conditioner filters can stop the flow of air and start to freeze, and if the air conditioner is switched off for a while, any ice that has formed on the filter can melt, potentially causing a leak.
If you've got a split system, refer to its instruction manual for how to clean the filter and maintain the unit, especially as the weather warms up. Depending on the manufacturer and model of the unit, this may be a simple process such as popping the unit open, removing the dust filters, giving them a shake, washing them in warm water with mild detergent, and then rinsing.
Clear your gutters
Leaf litter and other foreign objects can create blockages in your downpipes and gutters, which can make water overflow. This may seep into the foundations of your home.
Before you head away, you may want to check that your gutters are clear so water can flow through your downpipes.
Flexi-hoses vs hard piping
If you go away often, replacing your flexi-hoses with hard piping could help prevent any unexpected leaks. Flexi-hoses connect appliances to a water supply and are common in Australian households. However, depending on the quality of the flexi-hose, they may have a limited lifespan and can corrode, causing leaks. Replacing flexi-hoses with hard piping is an option, however it's best to chat with a licensed plumber before making any changes.
Can home and contents insurance help?

If a water leak occurs while you're away, having the right level of home and contents insurance could help with repairs and replacements if your claim is covered under your policy*.
Apia Home and Contents Insurance covers escape of liquid, which includes liquid overflowing or bursting from drain pipes, gutters, air conditioners, appliances and more. Just be sure to check on the condition of these things now and again as we don't cover wear, tear and gradual deterioration or loss or damage as a result of a gradual process of liquid leaking, splashing, dripping or overflowing.

Take a look at the Product Disclosure Statement for information about what loss or damage is covered under your policy.
Explore Apia Home and Contents Insurance
Read more
Not an Apia customer and want to find out more?
Subscribe to our FREE Apia Good Life quarterly newsletter for information on our latest offers, stories and inspiration to keep living life at its best.
---
*Subject to the terms, conditions and exclusions of your policy.

Australian Pensioners Insurance Agency Pty Limited ABN 14 099 650 996 is an authorised representative of AAI Limited ABN 48 005 297 807, the product issuer. Read the Product Disclosure Statement before buying this insurance. The Target Market Determination is also available. This advice has been prepared without taking into account your particular objectives, financial situations or needs, so you should consider whether it is appropriate for you before acting on it.
The information is intended to be of general nature only. Subject to any rights you may have under any law, we do not accept any legal responsibility for any loss or damage, including loss of business or profits or any other indirect loss, incurred as a result of reliance upon the information. Please make your own enquiries.