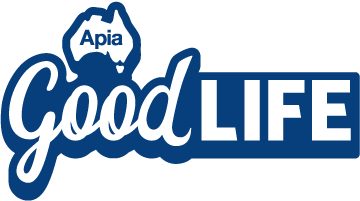 Local Bowling Legends
---
Nominate your Apia Local Legend
The Apia Local Legends Bowls Series is back. In partnership with Bowls Australia, Apia is once again calling for nominations across the lawn bowls community for players, club members and volunteers who demonstrate a great passion for the game of bowls and commitment to their club.
All nominees go into the draw to win a selection of great prizes including $500 and $1000 Hensenlite vouchers and $5000 for their nominated community organization.
Click on the link below and tell us in 150 words or less why your nominee deserves to be an Apia Local Legend.
Entries close 30 October 2023. T&C's apply.
Connie
Merthyr Bowls Club life member Connie Mazzocato is not only passionate about the game but is committed to making a difference in her community. She's known for volunteering with the Red Cross and has been since 1984. The 94-year-old OAM recipient is a highly competitive but polite 'old-school' bowler, regularly bringing home-grown herbs for the kitchen staff at the club. For Connie, Merthyr Bowls Club is her second home.
Watch on to see how Connie inspires her community at her local club.
Louie
Mosman Park Bowling club members know they can start the game when they hear the roar of Louie Beurteux's Harley Davidson. This local bowling legend has been playing for 40 years, and nothing says dedication than riding 248km from his house to the club every weekend!
When asked why he travels so long to bowl at Mosman Park, he credits 'the spirit of the club, meeting magnificent people, and loving the game.' Watch on to hear more about Louie's dedication for the game and his club.
Molly
Winner of 18 singles championships and armed with numerous titles under her belt, Cosgrove Park Bowls Club Member Molly Howell has played an integral role in shaping the sport in Tasmania. Described by club members as a 'formidable force', she continuously inspires her community, placing an emphasis on encouraging younger women in the sport.
Watch on to see the inspiring story of Molly, and the mark she's made for the sport in Tasmania.
Not an Apia customer and want to find out more?
Subscribe to our FREE Apia Good Life quarterly newsletter for information on our latest offers, stories and inspiration to keep living life at its best.
---
Australian Pensioners Insurance Agency Pty Ltd (Apia) ABN 14 099 650 996 AR 239591 is an authorised representative of AAI Limited ABN 48 005 297 807 AFSL 230859 (AAI), the issuer of Home, Landlord, Car, Caravan, Motorhome, Boat, Travel & Compulsory Third Party Personal Injury (CTP) Insurance.