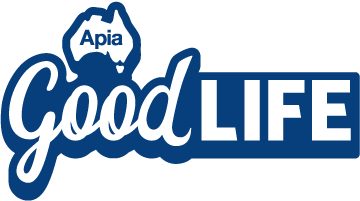 Grey Nomads mini-series hits the road again
---
As life begins to return to "normal" – but with international travel still off the cards for a lot of Australians – more and more of us are looking to explore our own backyard.
And what better way to see this extraordinary country than on a road trip. For retired Australians – so-called grey nomads – that often means hopping in a caravan or recreational vehicle (RV) and doing "The Big Lap", an all-encompassing trip around Australia.
There are some 800,000 caravans and RVs registered in Australia, and at any one time it's estimated that about 10 per cent of those vehicles are doing the Big Lap.
Little wonder then that Grey Nomads, an award-winning, six-part mini-series produced by carsales and sponsored by Apia, found itself a passionate audience when it was first screened in 2020.
Now, a second series has just landed, perfect inspiration for the thousands of Australians who are ready to get travelling again.
Perfect timing
The first series centred around three retired couples: Don and Bev; Bev's cousin Ella and her partner Ernie; as well as Ella's university pal Ingrid and her "friend" Roshan. Don and Bev's adopted son Steven also featured as they caravaned their way along the east coast.
It won a slew of awards, including Best International Web Series at the Venice Short Awards (USA), Best Ensemble Cast at the Seoul Web Festival, and Best Supporting Actor, Best Title Sequence, Best Cinematography, Best Ensemble Cast and Best Editor in the Dramedy category at the British Web Awards.
Priya Kanniappan, carsales' Group Marketing Director, believes the series resonated with older Australians who weren't able to travel due to COVID. "Grey Nomads made its debut in 2020, just as Australia was on the cusp of elongated lockdowns and travel restrictions. At the time, it allowed Aussies to find comfort and escapism in what was otherwise an extremely frustrating time.
"We were able to connect with audiences far and wide but particularly with baby boomers who should have been out celebrating their new-found freedoms from working life."
On the road again
Series two features the same cast of characters as the first, with some of the country's leading actors reprising their roles, including Denise Roberts (Bev), Kerry Armstrong (Ella) and Heather Mitchell (Ingrid).
But there are new faces, too: fans of the first series might be interested to see that the "husbands" from series one are now being played by different actors – William Zappa takes the reins as Don ("You look different," Bev says at the start of the first episode), and Danny Adcock as Ernie. Ingrid's ex-husband Henry (John Waters) also makes an appearance, as does Ella and Ernie's daughter Emily.
The action revolves around Steven's impending wedding ("coupling") to his partner Yarran in the Hunter Valley and the missteps and misadventures involved in getting there.
Apia is sponsoring the series again. Natalie Choules, Apia Marketing Manager, says: "We are excited to partner with carsales for the second season. It's a great opportunity to speak to Australian retirees in an engaging and relatable way, which inspires and excites them about their new-found freedoms at this stage of life."
Grey Nomads streams weekly on Thursdays at 4pm (EST) here. See below for a recap of each episode as they're released.
EPISODE 1 (THURS 24 FEB)
Bev and Don stay at a caravan park ruled by an overzealous manager, Barbara who is constantly on to them about the caravan park's rules, especially about pets. Meanwhile, Bev tries to discover Don's 'Love language' and Don tries to avoid being bitten by ticks as he heads out for his daily walks to stay fit. The pair's world is turned upside-down when their son Stephen surprises them with a visit and some amazing news.
EPISODE 2 (THURS 3 MAR)
An excited Bev and Don start making preparations for the wedding of the year. While Bev wants an extravagant wedding for her only son, the frugal Don insists on doing it on the cheap. Ella arrives in town with a stunning revelation before an impromptu birthday celebration for Ernie is shut down by Barbara. The next day, the Grey Nomads make tracks to the Hunter Valley as the wedding planning intensifies.
EPISODE 3 (THURS 10 MAR)
Bev finds the perfect venue for the wedding of her son in the Hunter Valley. Meanwhile, Ingrid develops a crush on the local chef, Luca. Bev, Don and Ingrid go wine tasting to select the perfect drop or two for the wedding festivities while Ella and Ernie pick grapes to supplement their income. Ingrid has a run-in with her ex-husband that causes her to reassess her relationships past, present and future.
EPISODE 4 (THURS 17 MAR)
Ernie and Ella's estranged daughter, Emily surprises them with an unexpected visit. Ernie and Emily try to work out their differences, much to the entertainment of the others. Later that night, Sheba the cat escapes and the Grey Nomads go searching for her in the dark of the night. A distraught Don gets lost in bushland in his search for Sheba but surprisingly has a great night's rest away from Bev's snoring.
EPISODE 5 (THURS 24 MAR)
Bev and Don get the full wine country experience and go for a ride in a hot air balloon while Ingrid heads off for a picnic with her crush, the charming chef Luca. Ella gets some bad news on the health front and heads to the hospital for tests. With family tensions at fever pitch thanks to the wedding, Bev, Don, Stephen and Yarran have a Skype call to make final wedding preparations ahead of the big day.
EPISODE 6 (THURS 31 MAR)
Don wakes up with an enormous hangover on the day of the wedding. Bev is annoyed and sacks him as the MC. The shambolic preparations continue for the Grey Nomads, before a large spanner in the works causes a change of plans for the wedding.
Not an Apia customer and want to find out more?
Subscribe to our FREE Apia Good Life quarterly newsletter for information on our latest offers, stories and inspiration to keep living life at its best.
The information is intended to be of general nature only. Subject to any rights you may have under any law, we do not accept any legal responsibility for any loss or damage, including loss of business or profits or any other indirect loss, incurred as a result of reliance upon the information. Please make your own enquiries.