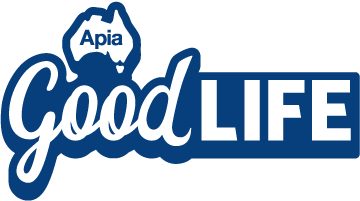 How to shop online this Christmas: a beginner's guide
---
As the festive season quickly approaches, it's more than likely that your loved ones, especially the youngsters, will already be thinking about what gifts they want to open on Christmas morning. And given the vast range of clothes, games and other items now available on online shops only, it's even more likely that the Christmas lists you'll be handed will include ideas like "a dress from ASOS" or "a subscription to Spotify".
But the online shopping realm isn't exclusively for the grandchildren – many physical stores such as Myer, Domayne and Dan Murphy's all have an online presence, meaning you can easily shop for the whole family from the comfort of your couch, with a cup of tea (or wine!) in hand. If you're new to shopping online, especially during the Christmas period, don't feel overwhelmed; here are some handy hints to breezing through and beat the shopping mall crowds.
Getting your items delivered
The biggest thing to consider when doing Christmas shopping online is the delivery cut-off date. Most online retailers have strict purchase deadlines due to the busyness of the season; meaning if you don't place your order in good time, you could be met with some unhappy faces on the big day!
While delivery dates vary retailer to retailer, aiming to have your shopping ordered by the middle of December is a good rule of thumb, especially as a number of websites participate in "Free Shipping Day" on the 15 of December. Other retailers also run special shipping deals during the Christmas period if you spend a certain amount of money.
If the pre-Christmas period is keeping you busy and out of the house when the postie knocks, you could consider having your parcels delivered to a secure 24/7 parcel locker, allowing you to pick them up at a time that suits you. Run by Australia Post, the lockers are available at 260 locations across the country including post offices, petrol stations and train stations.
To use them, choose "Parcel Locker" as your delivery address at the online checkout. Once the parcel arrives at the locker, you'll be notified via email or SMS and be given an access code to access your designated locker.
Keep your money safe
While the vast majority of online websites are legitimate, sadly there are some scammers out there looking to fool unsuspecting shoppers. The good news is that there are a few simple things to look out for that will keep you safe online.
Look for a URL starting with "https" and a closed padlock symbol at the bottom of your browser window – both of these indicate that the site is secure.
Check that the website has a comprehensive returns and refund policy – legitimate websites have detailed processes should you need to send something back.
If possible, pay by credit card or via an online payment service such as PayPal or BPAY, as it makes it easier to dispute any charges if a problem with your order arises or if it doesn't arrive.
If you're unsure if the site is legitimate, look up the seller's Australian Company Number (ACN) or Australian Business Number (ABN) online. If they're claiming to have either but don't, you can report them to the Australian Competition and Consumer Commission (ACCC).
Keep an eye out for deals
There's nothing better than snagging a good deal, especially at a costly time of the year like Christmas! Luckily for the bargain hunters among us, there are a couple of big dates to mark in your calendar that might see you make the most of your Christmas budget.
First up is Black Friday,. Originating in the US, Black Friday is the day following Thanksgiving and sees retailers offer hefty discounts to kick-start the Christmas shopping season. The practice began in the 1940s and has grown in to one of the most anticipated shopping events of the year, with retailers slashing prices across their product ranges.
To take advantage, make sure you're signed up to the mailing lists of some of the shops you'd like to buy from and bookmark pages of the products you want ahead of time.
If you miss your chance on Black Friday, don't worry, because annual online shopping bonanza Cyber Monday takes place a few days later. While Black Friday applies to both online and physical retailers, Cyber Monday – as the name suggests – is all about finding bargains on the web.
Again, make sure you're signed up to the newsletters of your favourite retailers who will let you know what offers to expect, and get online as early as possible before items sell out.
Now you're armed with our handy Christmas online shopping guide, you're sure to sail through the festive season!
Not an Apia customer and want to find out more?
Subscribe to our FREE Apia Good Life quarterly newsletter for information on our latest offers, stories and inspiration to keep living life at its best.
---
Australian Pensioners Insurance Agency Pty Limited ABN 14 099 650 996 is an authorised representative of AAI Limited ABN 48 005 297 807, the product issuer. Limits, exclusions and conditions apply. Read the Product Disclosure Statement before buying this insurance. Go to apia.com.au for a copy. The Target Market Determination is also available. This advice has been prepared without taking into account your particular objectives, financial situations or needs, so you should consider whether it is appropriate for you before acting on it.
The information is intended to be of general nature only. Subject to any rights you may have under any law, we do not accept any legal responsibility for any loss or damage, including loss of business or profits or any other indirect loss, incurred as a result of reliance upon the information. Please make your own enquiries.