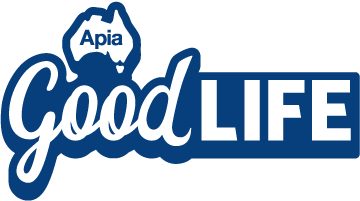 How Baby Boomers feel about their finances
---
While it's no surprise that you become more aware of your savings as you head into retirement, a new study has revealed that baby boomers are actually the most savvy when it comes to managing their finances.
We wanted to hear from over 55s about how they prepare for retirement, so Apia did some national research and found that three in four people over 55 have taken steps to make sure they're financially prepared for when they hit retirement. And, 71 per cent are on track to reach their goals so they'll have a little more peace of mind when they make the transition.
Unsurprisingly, there were a few different things people were prioritising when it came to their retirement goals. More than half of those surveyed wanted to be debt-free as their biggest retirement goal, while 48 per cent were more focused on getting together a travel fund. For one in three, bulking up their savings account was the biggest concern.
"A proactive attitude to managing your money is one of the best ways to achieve and maintain the lifestyle you want in retirement" says Apia's Head Customer Value, Geoff Keogh. "It's great to see so many over 55s realise the value in forward planning and are thinking about their retirement lifestyle before they reach retirement age."
Hindsight is something we can all take advantage of as we get older, and even use it as an opportunity to pass on some wise words to our friends and loved ones – whether they are open to listening or not!
For those who took part in the research, nearly 40 per cent said that, in hindsight, they would have started saving earlier and a third would have made additional superannuation contributions.
For one in 10 people who took part in the Apia research, they said they would have delayed their retirement until they were older or transitioned gradually through part-time work.
For Geoff, this "reinforced the value people place on ensuring they're in a positive retirement position. The trend could also be linked to the health and social benefits of work, with good mental and physical health being the top priority for retirement."
Although the research has generally put today's over 55s in good stead, the news doesn't seem to be quite as promising for future generations. Two thirds of Australians have said they're procrastinating about really planning and looking at their finances, which is concerning for their situation down the track.
"In many cases, procrastination can be due to not knowing where to start," says Geoff. "A lot can be learned from the decisions of others, so it's important for people of all ages to share their knowledge and experiences, both good and bad."
How are you feeling about your finances? If you're putting off sorting them out, is it because you don't really know where to start? There's peace of mind in getting control of your money, so there's no reason today shouldn't be the day you start!
If you're an Apia customer and looking to help maximise your savings, check out the Suncorp Freedom Access Account. Designed exclusively for eligible Apia customers, the Suncorp Freedom Access Account combines the rewards of a high interest savings account with the convenience of a Visa Debit card.
Visit https://www.suncorp.com.au/freedomaccess or call 1800 875 399 for more info.
Not an Apia customer and want to find out more?
Subscribe to our FREE Apia Good Life quarterly newsletter for information on our latest offers, stories and inspiration to keep living life at its best.
---
Australian Pensioners Insurance Agency Pty Ltd ABN 14 099 650 996 (Apia) is an authorised representative of AAI Limited ABN 48 005 297 807, a member of the Suncorp Group.
Deposit Products are issued by Suncorp-Metway Ltd (*Suncorp Bank*) ABN 66 010 831 722 AFSL No 229882. Fees, charges, Terms and Conditions apply and are available on request. Please read the Product Information Document before making any decision regarding this product. For a paper copy visit your local Suncorp store or contact us on 1800 875 399.
Products and services including banking, superannuation and insurance (including life insurance, home and car insurance) are provided by separate companies in the Suncorp Group. Suncorp Bank is only liable for the banking products or services it provides and not the products or services of the other companies in the Suncorp Group.
The information is intended to be of general nature only. Subject to any rights you may have under any law, we do not accept any legal responsibility for any loss or damage, including loss of business or profits or any other indirect loss, incurred as a result of reliance upon the information. Please make your own enquiries.