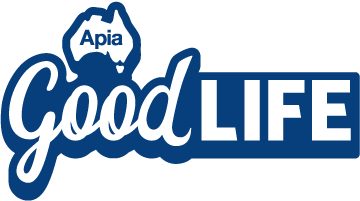 Former Australian Olympians talk about retirement and their Olympic past.
---
Apia have proudly partnered with SEN & Sportsday to speak with some of the sporting greats who have represented Australia in the Olympic Games. Listen here for some of their great Olympic stories and how they are now living their best life in retirement.
Robert De Castella
Francois Robert "Rob" de Castella AO, MBE is an Australian former World Champion marathon runner. Widely known as "Deek" or "Deeks" to the Australian public, and "Tree" to his competitors due to his thick legs and inner calm. He holds the Oceanic record for the marathon. Since his retirement from sport, he has been active in the community including launching the Indigenous Marathon Foundation, a charity that uses running to inspire future indigenous generations.
Listen to Robert De Castella's full interview.
Shane Gould
Shane Gould MBE is an Australian former competition swimmer who won three gold medals, a silver medal and a bronze at the 1972 Summer Olympics Shane is the only swimmer in history to hold all freestyle records 100m, 200m, 400m, 800m, 1500m and the 200m Individual Medley at the same time. Since retiring from the sport Shane has continued with her passion for the pool, setting up Shane Gould Swimming Project Inc. which provides Water Safety Programs to communities in Australia and Fiji. Shane also has a keen interest in arts and photography and is a best-selling author with her autobiography "Tumble Turns".
Listen to Shane Gould's full interview.
Lisa Curry
Lisa Gaye Curry AO MBE, is an Australian former competition swimmer. Curry won 15 Gold, 7 Silver & 8 Bronze international swimming medals, and is the only Australian swimmer to have held Commonwealth and Australian records in every stroke except backstroke. Curry competed in three Olympic Games, 1980 Moscow, 1984 Los Angeles and 1992 Barcelona.
Listen to Lisa Curry's full interview.
Lyn McKenzie
The first Australian woman to win an Olympic Games butterfly gold medal, Lyn McKenzie was only 17 years old when she achieved that honour in the 100m event at the 1968 Mexico City Games. Lynn set a Games record of 65.6 sec in the final. In 1991 she was inducted into the Sport of Australia's Hall of Fame.
Listen to Lyn McKenzie's full interview.
Steel Bishop
Steele Bishop OAM is a former track and road racing cyclist and World Champion. At the age of 19 he was the youngest cyclist to be selected for the 1972 Munich Olympics. His career spanned nearly 18 years, nine as an amateur and nine as a professional. In 2018, he returned to the competitive track cycling winning Gold in the West Australian State Masters Individual Pursuit.
Listen to Steele Bishop's full interview.
Not an Apia customer and want to find out more?
Subscribe to our FREE Apia Good Life quarterly newsletter for information on our latest offers, stories and inspiration to keep living life at its best.
---
Australian Pensioners Insurance Agency Pty Ltd (Apia) ABN 14 099 650 996 AR 239591 is an authorised representative of AAI Limited ABN 48 005 297 807 AFSL 230859 (AAI), the issuer of Home, Landlord, Car, Caravan, Motorhome, Boat, Travel & Compulsory Third Party Personal Injury (CTP) Insurance. Please consider the Product Disclosure Statement before buying this insurance.