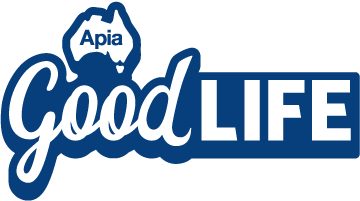 Making care a priority; our new partnership with Five Good Friends
---
It's no secret that navigating aged care services in Australia can be difficult, and we often don't think about how important planning for care is until it's really urgent. So that you can feel in control of the care you need – whether it's directly for yourself or it's for a parent or loved one – we've partnered with an innovative in-home care provider, Five Good Friends.
Why is care so important to think about?
The stats on this issue mean that making care a priority is a bit of a no-brainer for those of us in our later years. With 85% of working women over 45 caring for a loved one or ageing parent, and 70% of working men over 45 in the same situation, it's never been more important for us to have access to the care we need.
Five Good Friends provides a different style of caring for members, helping them to stay in their own homes for longer. They've also created an app that uses the latest technology to help the individual member and their family stay informed and in control of the care in the home, and provide comfort for all, that their loved one is receiving the care that they want and need in their later years.
Why are Apia and Five Good Friends partnering up?
For Apia's Geoff Keogh, this is a chance to help those over 50 get the best kind of service when seeking out care for themselves and their loved ones.
"Apia is all about helping people to live life at their best, and we know that part of that includes…looking at ways to make it more comfortable for people to live in their homes for longer," says Geoff.
Did you always see yourself growing old in the comfort of your own home, but maybe didn't think it was necessarily possible to do so if you ended up needing care?
"How can we keep people connected to the lives, to the community, to the friendships that they love?" says Five Good Friends' Simon Lockyer. "I think the fundamental thing about care in Australia, and particularly when we're talking about caring for our ageing population, is that it's not an individual's challenge, it's a family challenge."
So many of us won't necessarily be looking for care for ourselves, but might be worried about an older parent or loved one. With work commitments, kids and everything else that goes on in life to juggle, Five Good Friends is trying to make that challenge a little easier.
Five Good Friends matches helpers to those who need care
One of the biggest things for Five Good Friends is vetting their care professionals, so they can make sure they've got helpers who will always put the happiness and wellbeing of their members first.
"I could tell that these were people who wanted to make a difference in care for the elderly," says Alison, who's managing her mum's care from another state. "The journey, it seems, has been a smooth one, minimal paperwork, open and friendly communication, and the attention they put into matching the carer to the client as well was great."
With an understanding that the relationship between the helper and the person being cared for is so important, no matter the type of care needed, Apia believes that Five Good Friends is headed down the right path to help you live your life to the fullest, no matter your age or ability.
Not an Apia customer and want to find out more?
Subscribe to our FREE Apia Good Life quarterly newsletter for information on our latest offers, stories and inspiration to keep living life at its best.
---
Australian Pensioners Insurance Agency Pty Limited ABN 14 099 650 996 is an authorised representative of AAI Limited ABN 48 005 297 807, the product issuer. Limits, exclusions and conditions apply. Read the Product Disclosure Statement before buying this insurance. Go to apia.com.au for a copy. The Target Market Determination is also available. This advice has been prepared without taking into account your particular objectives, financial situations or needs, so you should consider whether it is appropriate for you before acting on it.
The information is intended to be of general nature only. Subject to any rights you may have under any law, we do not accept any legal responsibility for any loss or damage, including loss of business or profits or any other indirect loss, incurred as a result of reliance upon the information. Please make your own enquiries.