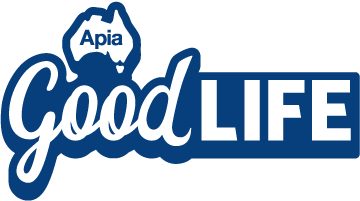 Providing home care for loved ones from a distance
---
For those of us managing the care of our loved ones, including ageing parents or grandparents, it can be difficult to feel like we have a sense of control over the situation and the kind of care being provided. For those who are trying to do this from interstate or overseas, the task can seem even more daunting.
The challenge in distance
For Alison, adult daughter to her 83-year-old mum, Erica, there were issues with her aged care provider that meant she needed to find a better option. Alison, a professional woman working in Sydney, had been managing her mum's care but felt like the distance was posing challenges with her provider. Erica, who is living in the family home in Brisbane, had been diagnosed with dementia and needed substantial support.
The aged care provider Alison had been using didn't seem to be able to give Erica all the support she needed, with limited hours available and a lack of contact that meant Alison was always the one reaching out to coordinate care. She had no visibility into who was in the home and when, or any feedback on her mum's health. She had no clear understanding of whether her mum was getting the type and amount of care she needed.
Alison was really adamant that her mum stay in the family home, so she could remain connected with her neighbours and the community she'd spent so many years with. So, knowing that her current provider wasn't a sustainable option in the long-term, Alison turned to in-home care provider Five Good Friends for her mum's care.
Bridging the gap
Alison became aware of Five Good Friends through a friend of hers who had recently become a member with the in-home care provider. Hearing about her friend's positive experience, and feeling like the change was needed from her current provider, she became a member.
Among the many benefits of Five Good Friends, there are some that are particularly useful for Alison and all those who may be managing the care of their ageing parents or loved ones from a distance.
As a member of Five Good Friends, you and your loved ones get access to:
The Five Good Friends App, which gives families the peace of knowing who is in the home and when. It also gives visibility into their care with a fortnightly schedule and enables an authorised family member to contact Helpers and the Community Manager directly
The Five Good Friends App also lets you send messages to the care organiser, so you feel in control and in touch with what's going on
A Care Advisor to help you navigate the aged care system
A Community Manager who will develop and tailor a plan for your loved ones' needs and then carefully match Helpers to them
The same trusted people. You will have consistent helpers who provide care, so your loved one doesn't feel like they have strangers coming into their home.
Peace of mind
As well as these benefits, many of us will appreciate the sense of relief and happiness Alison felt knowing her mum was getting the kind of personal support and care she needs. It's something that Alison can't always be there to offer herself because she doesn't live close by.
"The story I now tell everyone when talking about how Five Good Friends has changed both mine and mum's lives is the day one of the helpers brought mum a bird feeder for her back deck," Alison says. "Mum has always loved birds and it brought tears to my eyes when I saw the photo of her feeding the birds, she looked so happy. I could not ask for anything more than this. Their care is genuine and that brings me peace of mind."
If you're trying to figure out the best care for your loved one – especially if you're living interstate or overseas – then understanding the options and benefits available could help give you, like Alison, some peace of mind. Find out more about Five Good Friends at The Guide to Living Well Hub.
The material on the Apia Good Life has been prepared for informational purposes only and is not intended to be relied on as a substitute for advice from a qualified professional.
Not an Apia customer and want to find out more?
Subscribe to our FREE Apia Good Life quarterly newsletter for information on our latest offers, stories and inspiration to keep living life at its best.
---
Australian Pensioners Insurance Agency Pty Limited ABN 14 099 650 996 is an authorised representative of AAI Limited ABN 48 005 297 807, the product issuer. Limits, exclusions and conditions apply. Read the Product Disclosure Statement before buying this insurance. Go to apia.com.au for a copy. The Target Market Determination is also available. This advice has been prepared without taking into account your particular objectives, financial situations or needs, so you should consider whether it is appropriate for you before acting on it.
The information is intended to be of general nature only. Subject to any rights you may have under any law, we do not accept any legal responsibility for any loss or damage, including loss of business or profits or any other indirect loss, incurred as a result of reliance upon the information. Please make your own enquiries.