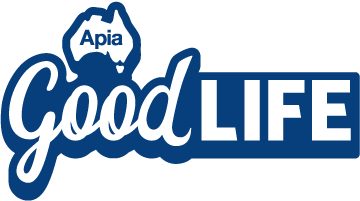 Meet our Get set. 60 winners – Nicky Shelton
---
There's an abundance of stereotypes about life over 60 - ideas about your capabilities, ambitions, strength, sociability, and everything in between. But at Apia, we understand that life over 60 is far more varied and nuanced - and that it doesn't define who you are, or what you're doing. So to help break down those stereotypes, we've called in award-winning artist Nicky Shelton to sift the facts from the fiction. Not only is Nicky a renowned oil painter of native Australian birdlife, she's also a winner of Apia's Get set. 60 initiative - our celebration of standout over 60 personalities, chosen by you to more authentically represent the community. As such, Nicky is an inspiration to anyone, of any age, seeking to embrace life with vitality and purpose. Hear what she has to say about society's views on life over 60.
Misconception #1: Life's boring after you turn 60.
"Well, that's completely wrong – life is so much fun! I started my professional art career following an early retirement. I picked up a brush and followed a passion that I had wanted to pursue most of my life. I never, ever assumed then that I would be a recognized bird life artist. My advice for staving off boredom? Don't be shy when it comes to life's opportunities – go all in. You've got to embrace it and go for it, all the way."
Misconception #2: People over 60 aren't that active.
"I haven't been more active in my life. I don't think I get to sit down until 6:00 at night. It's up and go from 5:30 am, and so it should be because if you remain active then I believe that's going to assist with longevity. I do weightlifting classes at the gym, and my husband and I go beach walking, bushwalking, we've bought e-bikes, and we've got a beautiful dog - Charlie Pants - who needs to be exercised every day. And I'm also a 'standing artist' - I do all my painting standing up. I'm always on my feet!"
Misconception #3: People over 60 don't take risks.
"Possibly true. Possibly not true. Being over 60, I probably won't change my mind about jumping out of a plane because I'm frightened of heights, but definitely open to explore new options. Over 60, you still take risks, but maybe they're more calculated. Mine include four-wheel driving, rock climbing and kayaking. It depends on the level of risk involved!"
Misconception #4: People over 60 are lonely and disengaged with their community.
"Not true. My husband and I are very community-based and love getting to know like-minded people around us. And we're fairly new to the Margaret River region, so I think it's important we try to involve ourselves in the community. In terms of connections we've made, my husband is president of Arts Margaret River - so that's really helped us get to know like-minded people. And of course, I have my own connections within the arts community. I also take part in Margaret River Open Studios, which brings artists and art lovers at free open art studio events. It's lovely to be able to meet new people and talk to them about my artistic process."
Misconception #5: People over 60 don't like trying new things.
"Oh, my goodness... we like trying lots of things. It's like a box of chocolates - pull each one out and savour it!"
Misconception #6: People over 60 aren't very independent.
"That's crazy. I'm the most independent person I know. I'm quite a strong-willed person, and 'no' isn't a word that's really in my vocabulary. I'm an optimist, not a pessimist. So I tend to like to do things my own way. Living on a city farm property in Margaret River is a very different lifestyle from living in the city. It's quiet and beautiful, and we're in touch with nature. We have two sheep (one of them a rescue) and two alpacas - we pack them all into the van and take them out to the alpaca farm to be shorn! And I'm committed to painting Australian birdlife - and donating a portion of each sale to Birdlife Australia, a charity that's committed to the conservation and rehabilitation of Australian birdlife. That's my mission - using my art for conservation. That's really important to me."
Misconception #7: People over 60 aren't adventurous.
"Adventuring is really important! We spent 18 months after retirement jetting across Europe, which was an adventure all on its own. We recently bought ourselves a camper trailer - which almost qualifies us for the Grey Brigade. But not quite, because it's a camper trailer - not a caravan!"
Nicky Shelton's life and character are all her own. But while few of us own an alpaca, or have a single artistic bone in our bodies, Nicky's sentiments about pursuing a passion, independence and purpose no doubt ring truer for us. That's why Apia is dedicated to highlighting the many accomplishments and contributions of people like Nicky - to help change the conversation at large. We all know there's no age limit to learning, growing, and engaging with the world around us.
Watch Nicky's masterful skills at work and read more about our other Get set. 60 winners here.
Since my reputation has grown, I've connected with some of Australia's leading bird life artists and we show a lot of respect towards one another and a lot of support too.
Using my art for conservation, that's really important to me. I'm Nicky Shelton, I'm 62 years of age, semi-retired, a bird life artist and lucky enough to live in paradise, which is Margaret River, Western Australia.

I didn't officially pick up a paintbrush until 12 years ago. I love birds and I've always loved their freedom, their beauty. I really believe that they're one of Mother Nature's gifts. We're so blessed with such a plethora of different variety of birds. I have a local gallery representation which is considered to be one of Margaret River's most prestigious galleries, JahRoc.
I love creating artwork that's special for someone. When I sell an artwork, a portion of that painting is donated directly to BirdLife Australia.
Well, I'm having the best time ever. It never occurred to me when I retired that I would have my own studio, [and] be an award-winning bird life artist. Bonding with different members within the same communities means a lot. Yeah, it's a huge validation of what I do.
So I think perception of people over 60 is changing. There's so much to do now. Up at 5:30 when the suns up, the birds are chirping, we go walking on the beach. Loving being in the sixties, sharing it with my husband of 40 years. We can pursue the interests that we want to pursue. We can travel, we can go camping, fishing, it's all about flexibility. Loving and embracing the flexibility.
So retirement? Ha!
Not an Apia customer and want to find out more?
Subscribe to our FREE Apia Good Life quarterly newsletter for information on our latest offers, stories and inspiration to keep living life at its best.
---
Australian Pensioners Insurance Agency Pty Ltd (Apia) ABN 14 099 650 996 AR 239591 is an authorised representative of AAI Limited ABN 48 005 297 807 AFSL 230859 (AAI), the issuer of Home, Landlord, Car, Caravan, Motorhome, Boat, Travel & Compulsory Third Party Personal Injury (CTP) Insurance.
Please consider the Product Disclosure Statement before buying this insurance. The Target Market Determination is also available. This advice has been prepared without taking into account your particular objectives, financial situations or needs, so you should consider whether it is appropriate for you before acting on it.

The information is intended to be of general nature only. Subject to any rights you may have under any law, we do not accept any legal responsibility for any loss or damage, including loss of business or profits or any other indirect loss, incurred as a result of reliance upon the information. Please make your own enquiries.