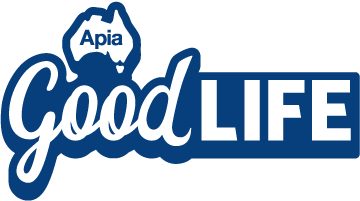 Creating a care team: why it's so important to have support
---
For so many of us who are helping to care for loved ones – whether it's our parents, partner or another relative – the role of carer can be both rewarding and challenging. As much as we'd like to believe it, sometimes we can't be superhuman! So, reaching out to others for support, and seeking professional services of providers like our partners at Five Good Friends to share in the role of in-home carer, can help relieve stress and see you (and your loved one) keep living life at its best!
For someone like Angela, a 47-year-old daughter living in Queensland, the role of carer is something she's taken in her stride with the help of a really attentive care team including Helpers, a Community Manager and a Care Advisor from Five Good Friends.
Juggling responsibilities
In 2013, Angela started taking care of her mum, Betty, and then a year later she was also caring for her godfather, Ken, and his daughter, Michelle, who is deaf and has some learning issues. All four are living under the same roof, along with Angela's partner, Roger, and after Ken suffered a serious accident Angela and Roger made the decision that Angela would take on more of a full-time carer role.
"I found juggling work, mum and Ken unrealistic, as I was not giving anyone the attention they fully required," Angela says. "The changes we had to make, I found a little overwhelming at first, but luckily could manage the care side fairly well on a day-to-day basis."
Seeking new support
Angela and her family were already using a care provider as a part of their care team, but they weren't happy with the level of service on offer, in particular they found that there was a lack of transparency, difficulty scheduling and rescheduling care, and no visibility of who was in the home and when.
At an already challenging time, these problems only created added stress for Angela.
"I was so lucky that as I was looking to change companies, two of the carers that had worked on a regular basis with mum and Ken decided that they would like to come," says Angela. "With the extended support of the Five Good Friends Community Manager, Shelley, and Care Advisor, Bianca, the move across went very smoothly."
Not only has Angela seen so many of the problems her previous provider caused be fixed by Five Good Friends – from constant care and transparency over the carers' schedules and who was in the house and when via the Five Good Friends app, to being well informed by monthly invoices – but she also has more time for herself.
"Caring is a wonderful thing, but it is also very demanding both physically and emotionally, so you must have what I call 'me time'," says Angela.
Previously, she did not have enough funds to get any respite for herself, but, because Five Good Friends has a unique offer, she can get 21 hours of care per week with Five Good Friends compared to previously only getting 12 care hours, she's now able to get a break and be able to refuel.
Trusting the team
In her role as carer, Angela says that the highlight has been "just knowing that both mum and Ken have been able to stay in their own home".
And while Angela has done so much for her family, she also really recognises the value of a great team to surround herself with.
"We have pulled together as a family, with the fantastic help of Five Good Friends Helpers, Jane and Andrea, to give mum and Ken both the best quality of life possible," she says.
"The most important thing for the care of someone is to embrace what you are doing and working with the carer to fulfil not only the needs of the client [your loved one], but also the needs of the family," says Angela. "We are a tight knit group here and truly look out for each other."
When asked what advice she would give others who might also being caring for their loved ones, Angela says, "Don't be scared to ask for time out for yourself. Without a doubt, having a care company you can count on and trust is the most important. Our life as a family has changed immensely since having Five Good Friends. We are extremely grateful."
Not an Apia customer and want to find out more?
Subscribe to our FREE Apia Good Life quarterly newsletter for information on our latest offers, stories and inspiration to keep living life at its best.
---
The material on the Apia Good Life has been prepared for informational purposes only and is not intended to be relied on as a substitute for advice from a qualified professional.