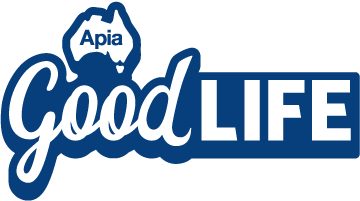 Are you taking advantage of Consumer Directed Care?
---
If you've been looking into aged care in Australia, whether it's for yourself or for a loved one, you've probably come across Consumer Directed Care (CDC). The CDC legislation was launched recently by the Government, and these changes to the aged care system will give more choice and flexibility to consumers so you're able to have more of a say in, and more control over, the care you're looking for.
With CDC, the power is now in your hands when it comes to your (or your loved one's) government care package. It allows you more power to influence the design and delivery of the services you receive, and allows you to exercise a greater degree of choice in what services are delivered, where and when they are delivered. Previously, approved providers held all government-funded packages, but now you own your package so you can decide who will provide your care and when.
What are the most important things to know?
More choice and flexibility – you can now choose who will provide your care and change providers if you aren't happy with the care you are receiving
You have control and visibility over yours, or your loved one's, care including transparency into the costs of your care
There's more focus on wellness and enablement to age in the home that you love
To find out more, you can always read up on your options on My Aged Care.
More control and more hours
For Victorian couple Max, 83, and Beryl, 81, the changes to CDC have seen them switch to aged care provider Five Good Friends so that they can get more care out of their yearly budget.
"We have a budget of $10,000 a year for our care that we fund ourselves. We switched to Five Good Friends because we liked their style of caring for us as members, not just something on their 'to do' list. We also like that we got more care for our budget and no penalty rate for a shower on the weekend!" say Max and Beryl.
Ownership and visibility
Similarly, Kathleen, who helps choose and plan the care for her 91-year-old mother, Gloria, has found that the launch of CDC has given her more opportunities to find in-home care that suits Gloria's specific needs.
Before CDC was introduced, Kathleen and Gloria felt that the schedule for delivering Gloria's in-home service was really being driven by the provider, rather than letting Kathleen and Gloria guide the service. They couldn't really see what the plan was with Gloria's care, where the money was going, or how it was being managed. After becoming anxious over the turnover of carers that were looking after her mum, and not really getting clear updates from her provider, Kathleen decided to make changes to the provider and services she was after.
"Mum's 91 and has a Level 4 package plus a dementia supplement valued at $53,787 pa. She was receiving 11 hours of care per week. We switched to Five Good Friends, she now receives 20 hours a week! The extra care is life changing and the Help App makes it easy to schedule mum's care and I can see when the helpers are with her," says Kathleen.
As the changes to CDC allowed Kathleen to switch her mum's care without worrying about penalty fees, she decided Five Good Friends was the best fit so that she could have that control and visibility over the care that she felt she'd been missing. Kathleen also loved having a say in the selection of her mum's helper, Sally, and can see her mum's schedule up to two weeks' in advance. This includes everything from helping with weekly shopping, transport, companionship, doctor's appointments and garden maintenance – everything at a flat rate of $35/hour, even on weekends.
If you're looking into care at the moment – whether it's for yourself or for a loved one – then knowing your different options and what you're entitled to are the most important tools to help you get the most out of your care provider. To find out more about the ins and outs of CDC, click here.
Not an Apia customer and want to find out more?
Subscribe to our FREE Apia Good Life quarterly newsletter for information on our latest offers, stories and inspiration to keep living life at its best.
---
Australian Pensioners Insurance Agency Pty Limited ABN 14 099 650 996 is an authorised representative of AAI Limited ABN 48 005 297 807, the product issuer. Limits, exclusions and conditions apply. Read the Product Disclosure Statement before buying this insurance. Go to apia.com.au for a copy. The Target Market Determination is also available. This advice has been prepared without taking into account your particular objectives, financial situations or needs, so you should consider whether it is appropriate for you before acting on it.
The information is intended to be of general nature only. Subject to any rights you may have under any law, we do not accept any legal responsibility for any loss or damage, including loss of business or profits or any other indirect loss, incurred as a result of reliance upon the information. Please make your own enquiries.